A little better every day
Join our community and embark on actionable missions to learn and practice the skills to achieve your personal and professional goals.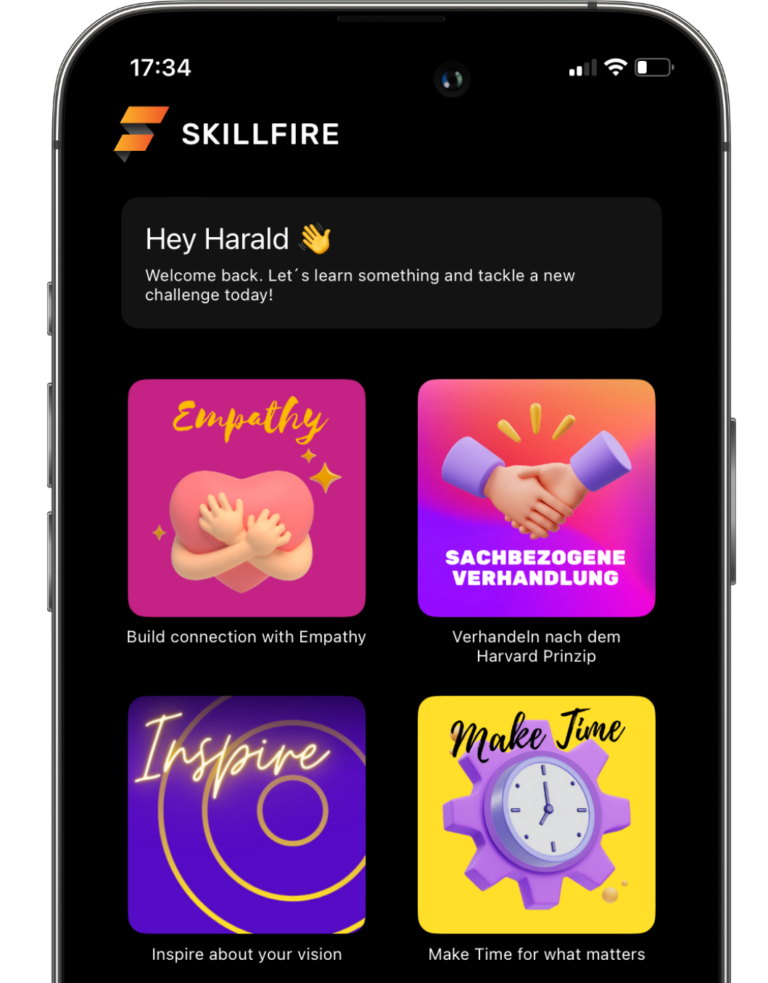 Knowing is just half the story. It is important to apply your skills constantly at work and in life to personally and professionally grow. Practice your skills in interactive gamified missions and transfer them to your life in actionable quests.